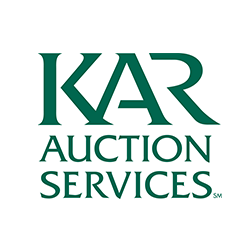 KAR Auction Services
Services
Carmel, IN
Exited
2005
KAR Auction Services ("KAR") is a leading provider of vehicle auction services in North America for sellers of used and salvage vehicles through numerous auction locations and multiple proprietary internet venues. Revenues are generated from auction fees from both vehicle buyers and sellers, as well as value-added ancillary services, including inspections, storage, transportation, reconditioning, salvage recovery, titling and floorplan financing.
Highlights
Partnership Aspects that Led to Sourcing of Transaction
KAR was formed in April 2007 by taking ADESA, a publicly-traded company, private and combining it with Insurance Auto Auctions ("IAAI"), an existing Kelso portfolio company. IAAI was an ideal platform to consolidate the auction industry by building out a national physical footprint and online business to compete with the only two other national competitors. Kelso installed Brian Clingen as CEO - Brian had previously been CFO of Universal Outdoor, a Kelso Fund V company. Kelso also hired Jim Hallett, the former CEO of ADESA, to run the used vehicle division.
Partnered with Former Kelso Manager to Create a Market Leading Auction Service Company
Brian Clingen was formerly the CFO of Kelso's successful investment in Universal Outdoor. Brian also had experience in the automotive collision repair and insurance sectors. Kelso partnered with Brian in the going private transaction of IAAI in 2005, at which point Brian became Chairman of the Board. Kelso identified a substantial opportunity for value creation by consolidating the fragmented salvage vehicle auction sector, including by combining IAAI with the salvage operations of ADESA. Brian oversaw the go-private purchase of ADESA and the subsequent merger of IAAI and ADESA. After combining the two businesses, which resulted in substantial revenue and cost synergies, we ultimately took the combined business public in December of 2009.
Supported KAR's Growth Through Operational Initiatives, Acquisitions and Greenfields
During our ownership, Kelso and management worked together to substantially transform the business through operational improvements, acquisitions and a further organic build-out of the combined company's North American footprint. Significant opportunity for cost savings existed through combining IAAI with ADESA's salvage auction businesses and implementing best practices at ADESA's used vehicle locations.
Post Investment Highlights
We successfully integrated IAAI and ADESA, achieving significant operational and financial benefits.
KAR completed numerous tuck-in acquisitions and the critical acquisition of Openlane, which enhanced KAR's web-based auction and technology capabilities.
Despite a recession and significant decline in new vehicle sales and lease originations during Kelso's ownership period, KAR grew revenue and EBITDA and successfully managed expenses and capital spending to generate free cash flow and pay down a substantial amount of debt.
In December 2009, Kelso took KAR public, in one of the first IPOs coming out of the Global Financial Crisis. To fully exit its investment, Kelso completed six secondary offerings between December 2012 and November 2013, with each successive offering price exceeding the previous sale's offering price.