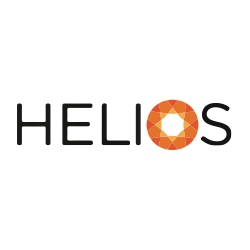 Helios
Healthcare
Memphis, TN
Exited
2013
Helios is a leading provider of pharmacy benefit management ("PBM") services, durable medical equipment, home health care, transportation, translation and Medicare compliance solutions for workers' compensation insurance carriers and third-party administrators. Helios was formed at the time of Kelso's investment through the merger of Progressive Solutions ("Progressive") and PMSI, which were the #2 and #3 PBM providers in the workers' compensation market at the time. The combination created the largest dedicated PBM serving the workers' compensation industry.
Highlights
Partnership Aspects that Led to Sourcing of Transaction
Kelso's focus on the PBM sector and industry relationships allowed us to identify a strategic (Progressive) with which to partner in the acquisition of PMSI.  We proactively approached Progressive to be our partner, which gave the Kelso/Progressive combination a competitive edge in the auction process.  Our successful track record of partnering with corporates made us an attractive partner to both PMSI and Progressive. Existing management from both companies rolled over significant equity and led a combined management team.
Navigated a Complex Auction Process
Kelso was able to navigate a complex auction process and bring significant resources to bear to complete diligence on two companies within a condensed timeline and ultimately merge Progressive and PMSI.
Identified Meaningful Synergy Opportunity Post-Merger
In evaluating the combined business, Kelso and management were able to identify and underwrite $35 million of cost savings. These costs savings were fully implemented on a run-rate basis within two years of Kelso's investment.
Capitalized on Opportunity for Strategic Sale
Timely, successful integration led by a combined Progressive/PMSI management team positioned the business for a sale to a strategic buyer. Kelso had identified this opportunity for a strategic exit in a rapidly consolidating industry as part of its investment thesis.
Healthcare Industry Experience Provided Key Insights
The Kelso Healthcare Services team had evaluated the PBM sector in depth prior to the Helios investment. Our conclusions regarding industry structure, barriers to entry, and differentiated services required in workers' compensation PBM were core to our investment thesis.
Post Investment Highlights
The workers' compensation PBM market continued to grow due to drug price inflation and moderate script growth post-investment.
Helios achieved the $35 million in run-rate cost savings initially forecasted.
In June 2014 based on the strength of the underlying business, Helios raised $210 million in incremental term loans, which allowed for a distribution to shareholders.
In October 2015, Helios was sold to OptumRX Inc.