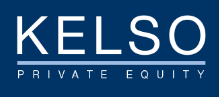 Kelso Announces Strong Follow-on Acquisition Activity Across the Fund IX Portfolio
April 18, 2017
Kelso has closed a number of follow-on acquisitions throughout our Fund IX portfolio since the Firm began investing in August 2015. A key component to the growth strategy behind many of our Fund IX portfolio companies is making accretive follow-on acquisitions, a significant lever for additional value creation. In the first 20 months of investing, our portfolio companies have made 40 follow-on acquisitions in aggregate, adding approximately $135 million in incremental EBITDA. Kelso believes there is still  a significant pipeline of attractive and actionable follow-on opportunities remaining for Fund IX.  Below are a few highlights:

US LBM is currently the 3rd largest building products distributor in the U.S., operating 30 divisions spread across 29 states. Among the distinguishing features of US LBM – in addition to its steady string of acquisitions – is its commitment to allowing for local market autonomy, while simultaneously promoting cross-divisional learnings and best practices. 
January 2017 – Acquisition of Searcy, AK - based Ridout Lumber Company. Founded in 1971, Ridout is the largest building products and materials distributor in the state of Arkansas. Ridout expands US LBM's geographic footprint into a new market and adds another market leader to its portfolio of operating companies.
May 2016 – Acquisition of Fort Myers, FL - based Raymond Building Supply from second generation owners who will remain with the Company. Founded in 1957, Raymond is Southwest Florida's leading building materials supplier and truss manufacturer and adds a market leader in one of the most attractive housing markets in the country.
February 2016 – Acquisition of Florence, AL - based Darby Doors, Inc. from owner Cliff Darby, who will remain with the Company as President.  Originally founded in 1982 as the R. G. Darby Company, Inc., Darby Doors is a manufacturing and sales organization specializing in doors, millwork, hardware, bath accessories and building specialties.
Since closing, US LBM has completed an additional 13 acquisitions in 13 states and has purchased an aggregate $68 million of EBITDA at a blended multiple of 5.1x EV/EBITDA.

Sirius Computer Solutions is an IT-solutions provider with ~2,000 employees and 5,000+ active clients across the U.S. 
December 2016 – Acquisition of Continuum Worldwide, an Omaha, NE - based solutions provider with expertise in IT security.  Continuum has received several industry recognitions and has partnerships with Splunk, CyberArk, FireEye, Qualys, Tenable and other leading security technology companies.  The acquisition enhances Sirius' capabilities in meeting the growing demand for security expertise.
December 2016 – Acquisition of thinkASG, a California-based IT solutions provider specializing in IBM-based infrastructure, including data center, storage management, and cloud solutions.  The acquisition adds deep technical skills in servers and storage while also expanding Sirius' footprint in the West Coast region. 
March 2016 – Acquisition of network security company Force 3, which allows Sirius to continue to expand its security and networking capabilities – particularly in the Federal sector – and extend its geographic reach in the Mid-Atlantic region. Sirius' clients will benefit from strengthened engineering skills, as well as additional contract vehicles that are available to help Federal, state and local government clients simplify the process of acquiring the solutions they need.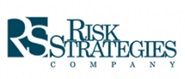 Risk Strategies Company is a U.S. insurance broker offering risk management advice as well as insurance and reinsurance placement for property & casualty, healthcare and employee benefits risks, with offices in more than 35 locations throughout the U.S.
January 2017 – Acquisition of Quincy, MA - based University Health Plans, a brokerage firm specializing in student health insurance programs, which will serve to enlarge Risk Strategies' Higher Education Practice group which is dedicated towards the specialized needs of institutions of higher learning.
December 2016 – Acquisition of Hollywood, FL - based business insurance specialist Advanced Insurance Underwriters (AIU), which is Risk Strategies' third Florida acquisition of 2016. AIU is the fourth-largest independent property & casualty insurance agency in Florida and among the top 70 nationwide and specializes in commercial property & casualty insurance with additional capabilities in employee benefits, private client services and other specialty insurance programs
October 2016 – Acquisition of Garden City, NY - based TSG Financial, a full-service employee benefits and financial services firm which will expand Risk Strategies' wealth management capabilities.
June 2016 – Acquisition of Fort Lauderdale, FL - based Atlass Insurance, a brokerage and risk management firm for the marine industry. The transaction adds a yacht and boat insurance specialist to Risk Strategies' portfolio, which will be beneficial for the firm's high-net-worth clients and marks Risk Strategies' first entry into the Florida market.
April 2016 – Acquisition of Schenectady, NY - based Maggs & Associates, a brokerage specializing in serving the insurance placement and risk mitigation needs of colleges and universities.  This acquisition will expand Risk Strategies' higher education practice.
March 2016 – Acquisition of Englewood Cliffs, NJ - based Lester Brokerage, which specializes in personal insurance and risk management services for affluent, high-net-worth clients, which will further expand Risk Strategies' Private Client practice.

Eagle Foods is a leading domestic manufacturer of canned milk, popcorn and other salty snack products. Eagle operates in two stable and growing categories within canned milk with #1 branded market share in sweetened condensed milk and #2 branded market share in evaporated milk, as well as #1 private label market share in each category.
August 2016 – Acquisition of Cornfields, Inc., a family-owned manufacturer of Ready-to-Eat ("RTE") branded and private label popcorn and other snacks. The Company's G.H. Cretors brand is a unique-tasting, RTE popcorn brand that was launched in 2009 and accounts for over half of total Company net sales. Eagle and Kelso were selected as the acquirer of choice as a strategic partner who could help grow Cornfields into a leading player in the RTE popcorn category and be good stewards of the G.H. Cretors brand and the Cretors family name. The addition of a high-growth business in an attractive category greatly enhances the Eagle platform.

SouthernCarlson is a leading national distributor of the most recognized brands of construction and packaging fasteners, tools, machines, and supplies, with more than 150 locations and 900 employees across the U.S.
March 2017 – Acquisition of Sacramento, CA - based River City Building Supply ("River City"), one of the largest independent distributors of building and construction products throughout Northern California. The acquisition of River City meaningfully expands SouthernCarlson's geographic footprint and service capabilities, providing access to the fast-growing California market for the first time. River City will form the core of SouthernCarlson's newly created Western division, creating a platform through which SouthernCarlson can continue to expand into similarly high-growth areas throughout the Western U.S.
January 2017 – Acquisition of Circle Pines, MN - based Air King Fastening Systems, which increases the Company's density in the Twin Cities market and allows SouthernCarlson to improve service capabilities and product offerings for customers in the region.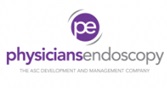 Physicians Endoscopy ("PE") is a leading developer and manager of single-specialty gastroenterology ambulatory surgery centers ("ASCs"), with a diverse footprint of nearly 60 ASCs nationwide in partnership with approximately 600 gastroenterologists and 18 health systems. Through this network of highly specialized ASCs, our physician partners perform approximately 500,000 GI procedures annually. During the first quarter of 2017, PE added 17 new ASCs in three different states.